Choosing Your Airline: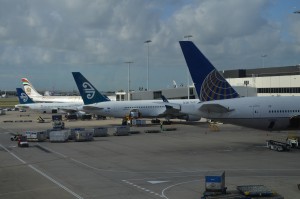 This may seem an easy solution – just find the cheapest, quickest way of getting there!   However, this can often backfire with cancelled flights, delays, poor service and luggage problems.  We generally choose airlines with routes and times that suit, as well as reasonable service and reliability.  Once we had achieved frequent flyer status with one airline, we also had priority check-in and extra luggage allowance.  Consider the following when selecting your airline:
Price – it is more than just the price you pay for the flight.  Analyse additional baggage costs, inflight costs (eg. food / entertainment / specific seat costs on some airlines), accommodation requirements, transit visa costs, stop-over transport & food.

Route

– distance, time, security, transits, visa requirements?
Reliability – some airlines are notorious for delays and cancellations

Stopover / transit requirements

– arrival and departure times, the length of each flight, transit facilities and costs

Luggage Allowances

– for checked luggage and hand luggage, including buggy's & strollers, car-seats and carry-cots

Frequent Flyer status

– can give check-in advantages, extra luggage allowance and use of airline lounges
Check Through Luggage – can you check your luggage through to the final destination?
Inflight Service – Do they serve food / drink on the flights?  We once flew in Europe on a flight that served nothing and had nothing for sale either – not even water!
Inflight Entertainment – is it appropriate for young children and how much variety?
Seat Allocation – can you pre-book your seats – often important when traveling as a larger family otherwise you can all end up separated as you are unable to rush to the plane with 2-3 kids in tow!
Which Flights should we choose?
There are often many choices about possible flights, connections and stopovers.
We learned through experience not to just go on price as you can pay for it in many other ways other than just the air ticket – visa's, hotels, taxis, on-board food/drink, extra luggage etc.  Worse, you can pay with very grumpy parents and children!
Here are some ideas on selecting the most appropriate flights:
Set a maximum travel time for a single trip

– we learned our children could handle up to a maximum of about 28 hours door to door (not just flight times!).  More than this and we were asking for trouble.

Do flight times fit reasonably with the children?

  We had issues early on flying with an airline out of Bangkok at 1am as the kids wouldn't sleep before leaving for the airport and then fall asleep in the taxi – need to be carried to check-in with all the gear and then wake up grumpy after 20 minutes in the airport.

If you have a stopover during a long journey, make it worthwhile, if possible.

  Aim for a minimum 8-10 hours so everyone can get some sleep and be fresher for the onward journey.  Even better if it is 24-36 hours and you can enjoy a little fun  and adventure at your stopover destination as well.
Some of our Favourite Travel Websites when booking flights, accommodation etc:
www.booking.com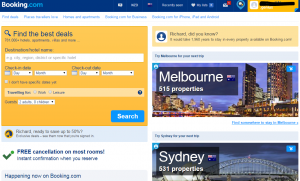 – for all types of accommodation.  Most places have a user rating and reviews you can read.  No commissions and very good service.  Experience has taught us to search for an 8.0+ rated place, if nothing suitable in this range, a 7.0+ will still be fine.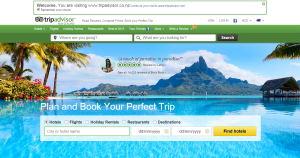 www.tripadvisor.com – for advice and reviews on accommodation and what to do in a particular location