Information to assist with flying on the plane with young children
This section of the website provides 'tips and how to's' for when you are actually on the plane with your young children.  There are a tonne of ideas and practical tools to assist in making this daunting journey into a positive experience for you, your children and other passengers on the aircraft.
The success of your plane trip depends on many factors.  These include your planning, preparation, packing, child personality and attitude, creativity and your own mindset.  These areas are dealt with below in detail.
Enjoy reading and please email us feedback / questions so we can continue to enhance what is provided here.
The Parents Attitude:
The attitude of the parent is critical to the success of your trip.  Here are a few key ideas:
 View the trip as an opportunity to have uninterrupted quality time with your children

, not as a burden.
Realise you can not afford the normal luxuries of flying such as your own reading, watching movies and personal enjoyment while on the flight – your concentration is solely on enjoying your children and ensuring they are cared for and interacted with as required.

Understand you will be very tired

if you are travelling long-haul, especially if you have more than one young child.  Be mentally prepared for this.

Relax your normal standards on how you may handle your kids.

  Your environment is very different – you can not send your child to their bedroom or discipline how you might normally at home, so it is best to try and avoid getting to this point.  Be more creative and flexible and only intervene in a confrontational manner if it is affecting others or going to cause harm.  For example – try not to create issues over  aspects like what they eat or don't eat on the plane.  There are times for training your children on these things – but the other 364 days of the year can be for this!
Think one step ahead.

Watch for meal times?
When might the cabin lights be dimmed so they can sleep easier?
Are there spare seats the children can sleep on?
How long until you start the decent into your destination airport?
Do I need to get a bottle cleaned or ready?
When am I best to next change a nappy or take my child to the toilet?

If there are two parents (caregivers) travelling,

sharing duties and time on / off

can make a huge difference.  Have an attitude of both being engaged in the experience – it should not just rest on one person if there are options.
Strive to stay positive and calm during your trip.
If you are successful with this, you are much more likely to succeed.
Boarding the Aircraft:
Once you have successfully arrived at your correct GATE, it is now just a waiting game until you board. This is not always an easy time with kids as you are now in a confined space with limited activities.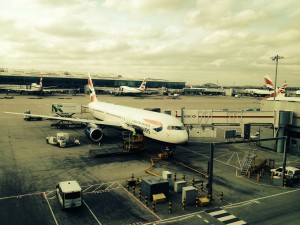 Looking out the windows at planes and the airport action can be a good distraction, as can various electronic devices or some drawing etc.  The trick is to have enough to keep them happy but not to much that it is hard to pack up again.
It can sometimes be useful to introduce yourself to the ground staff at the GATE and just find out about their boarding procedures, especially if they board families with young children first.
We always took advantage of boarding early (if this option was offered) when travelling as a family as it provides you time to get your 'space' organised and to secure the best storage for your cabin baggage.
If time allows, one more toilet / nappy stop is worthwhile at this point.
When it becomes time to board the aircraft, make sure you have quickly briefed your children on what is about to happen and your expectations, especially if you have to wait in a queue.
Have your Boarding Passes ready so you can show them at the Gate and as you board the plane.  Try to remember your seat numbers and let your kids know (if they are old enough) – they love to count them off as you walk down the plane.  Make use of airline staff if required (and available) to assist with bags or children.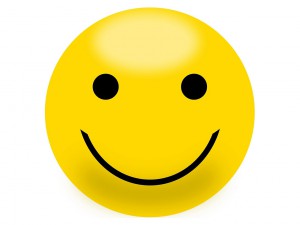 It is at this point you get the feeling that everyone on Board is hoping that they do not end up next to you and your tribe!  We have had many a glance or comment as we locate our seats.  Remember however – we have paid for our seats, just as they have and often our children have been better behaved than adults around us or a family of older children – people just dread the thought of a crying baby on a flight.  Many times we have actually received complimentary comments at the end of the flight about how 'good' the children were!
Once your seats are located, it is focus on organisation.  Our routine is as follows:
Sit the children in their seat first and locate an activity for them to do while you get organised.
Immediately place any bags you do not need to access at this point in the locker so you maximise your working room
Remove almost all in-flight magazines and other items in the pocket of the seat in front of you and place these in the overhead locker or baggage storage compartment.  Of course – ensure you still have at least one copy of the safety card and in-flight magazine for reference.  Removing these items gives you a lot more valuable space for your essential travel items and kids entertainment / activities.  This is especially important in bassinet row where your storage space is very limited during take-off and landing.
Select a range of activities for the children to do during waiting, taxiing and take-off.  Remember that your tray-table will not be usable during much of this time.  If the aircraft has a good entertainment system that is available during taxi and take-off, this will minimise how much you will need to have available.
Ensure you have some drink and food available.  We normally refilled our drink bottle at the first available water station after security.  There is little worse than having no drinking water for 1-2 hours after going through security until the seat-belt sign is switched off after take-off!
Have a bottle ready for your baby if they are bottle-fed.  For us, we travelled with two bottles – pre-filled to correct level with water and carried a multi-compartment formula container with pre-measured formula so it was ready to just tip in, shake and drink. For some babies and children it is important that they have something to suck on / chew on when taking-off and landing as it helps their ears.

Does anyone need to visit the toilet again?

  This is the last chance for perhaps 30 minutes or more.
Note: Boarding a Domestic Aircraft can often be more difficult than International flights due to the size of the aircraft, seating arrangements, less storage and speed with which they board.  Generally they do not board families first and sometimes they do not pre-allocate seats – a real problem if you have a larger family. Often there will not be sufficient time to get all your normal travel supplies ot and organised, so just be ready to work  with a few for starters.  The advantage is that most flights are shorter, but not all!
Taxi and Take-off: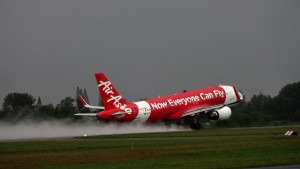 Taking-off is generally an exciting time for most children and kinder on the ears.  The children are also fresher, so is generally less stressful than landing.  Key tips are:
Ensure everyone has the seat-belts on

and are comfortable in their seats.  Infants will normally require their own special seat-belt that clips to the parents seat-belt, although on some airlines this is not actually compulsory.
Reinforce to your children that the seatbelt needs to be fastened while the seatbelt sign is showing.
Have a few simple activities for them – books, stickers, magnetic drawing pads are best at this time.  Remember they can not use their tray for their activities during take-off and landing.
Have a few snacks and a water bottle handy for the kids.  It can be quite a while from the time you leave the Gate until the seat-belt sign is switched off after take-off.
Cruising Up High: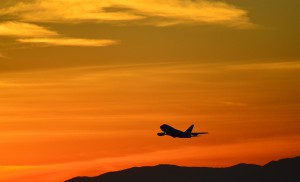 Keep thinking ahead.

  Do the children require a change of activity?  Are the meals soon?  When are toilet stops / nappy changes required?  What about sleep times?


Being one step ahead throughout the flight will remove a lot of stress and enable you to be deal with the unpredictable.

Have some special activities held back for use if they start getting restless.

  A favourite for our kids was stickers where they could peel and stick on to paper.  Another was a dvd player – especially if the plane does not have a good entertainment system – and most are not that great for under 5 year olds anyway.  Check out our Activities for Young Ones post for ideas.
Make use of the plane aisle.  Take the children for crawls / walks – especially your 8-24 month old.  They hate being still for too long and so make the most of moving up and down the isle, smiling at people and staying active – stops you getting a clot too!

Visit the aircrew at the back of the plane

– they often love to interact with the child and can just give you some respite for a few minutes.  They also may have some treats which may or may not be useful :).

Make use of the bathrooms for some time-out, discipline or just a change of scenery.

  I understand this does not sound glamorous but it is the only private place on the plane.  If your child is getting stroppy, restless or crying too much – take them to the toilets and work with them there to calm them. 

We found playing with the running water from the hand-basin tap the single best distraction on the plane

when our kids started to get difficult and your bag of tricks was not working – remember this as it could be your lifesaver!

Toileting on planes has its own challenges

, especially at certain times.  On longer flights, be aware that after meal times, the bathrooms can be very busy – so try to have your children go to the toilet or change nappies before meals.  Also, realise that once the aircrew start to serve meals, it can get difficult to move around the plane freely as they have trollies in the way.
If in bassinet row, make use of the extra floor space for playing.  It also discourages people from using your space as an extra corridor.

Sometimes other passengers around can be helpful

in running an errand or minding a child if you need some short respite.  However, this will depend on the child, the person, you and the situation.
Meals:
If you are on a longer flight that has meals, this has another set of challenges when traveling with young children – especially when you have an infant sharing your seat!  Here are some ideas:
Order Kids Meals as they are often served first

.

  They may be able to finish theirs before you get yours, staggering the need for space.

Our personal view is not to make a deal of how and what the kids eat when on a flight

– this is one area a confrontation is just not worth it.  When flying, if my 4 year old wants to start with the chocolate bar and leave his beans – that's ok he can have beans tomorrow and the next day and the next day…
Be careful about drinks as they become very easy to spill and make a big mess

Some meals are also very hot so take care

when opening them or having them near the children

Adults can take turns to eat

– even ask the air hostess if she can hold your meal until your partner has finished to allow enough room.
A nice advantage can be you get some of the extra food your child may not eat – can be good if the meals are small 🙂
Landing: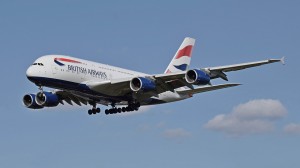 This is the part of your flight that has the potential to be the most stressful and troublesome – so be extra ready and prepared! By this time, you and the children are probably tired, there can be sore ears from descending and children not wanting to be strapped into their seat again.  Also, there are many activities that may not be permitted for safety reasons.  Check out these tips so you are armed & ready :
Work out your timing

so you are aware when you will start descending and when you need to start getting ready.  As a general rule for international flights, they will start the decent 30 – 40 minutes prior to landing.

Get chuba chubs or similar ready

so children have something to suck on while descending to help their ears.  Some drink is also useful and of course milk for a baby.  Also have some food ready in case they do not keep sucking their lollipop.

Change nappies and take children to the toilet.

Pick up and dispose of as much rubbish as possible.

Pack up toys, books and activities

except for those required during the descent and taxi
Ensure babies bottle is ready.  This may require having an air hostess clean the bottle and refill with lukewarm water or milk if not using formula.

Stow away bags

ready for landing
Have your canvas / cotton bag ready so you can just collect any last minute items and not have to try and find a space quickly in your hand luggage bags.  This can save a lot of time and get you off the plane a lot quicker.

Ensure you have sickbags and wet wipes available

in case it becomes extra bumpy on the descent and your child (or you) becomes sick.
Carefully choose when to use the bottle or breastfeed on the descent as you want to maximise its effectiveness.  It can be tricky getting it right.  The biggest challenge is them feeding too much close to the start of the descent and then them not wanting to feed on the way down and then they develop sore ears and you have a crying baby.  Think this aspect through carefully.
Other considerations are:
If in bassinet row, you will need to ensure all bags are away and the bassinet is taken down.  Prior to landing, they will also require your screen to be stowed away.
Be aware that once you touch-down, you may still have 10 – 20 minutes until you disembark depending on the size and busyness of the airport.  Sometimes we have been an hour!
Also – always be prepared for the worst case scenario – circling for a long period prior to landing or stuck on the ground but not able to disembark.  Try to think of contingencies.  These situations can be very difficult if you are strapped in and it is a long period.  Depending on conditions / safety etc, you may even need to break the seatbelt rules to get a child to the toilet or spare clothes from a bag or similar.  Act wisely, carefully and as considerately as possible but sometimes certain action is required.
Check and double-check your area to ensure you have all your belongings when you disembark.
Feel free to ask for some help getting off the plane if you have sleeping children, too many bags etc.  The airline crew will generally be very helpful.
Happy flying and enjoy the journey!